About Us
We have been observing how people have been treating each other since the start of the covid-19 pandemic. We have seen how people are standoffish, suspicious, isolated, alone, and scared. We found ourselves feeling the same way. Even after businesses started reopening, the human connection has been sadly lacking.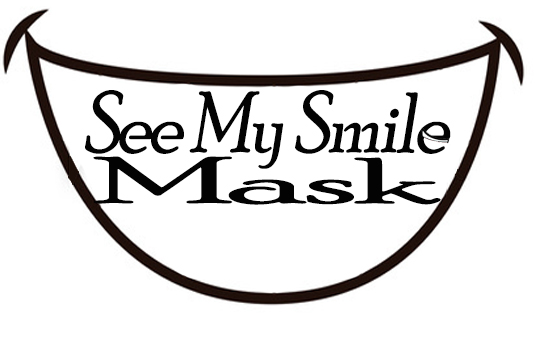 The thought of people going back to church and kids heading back to school without the ability to see the expressions on each other's faces broke our heart. We wanted to create a solution that would allow everyone, but especially the children, to see the smiles behind the masks. We were asked to be greeters at our church on the first day of regathering. It was with all that motivation that we set out to design a mask that would allow us to be safe, but still communicate the love of God to those who ventured out to come back to church.
We have been thinking about school starting back up in the fall, and how the teachers will seem distant and even scary to the students. We started to think about the server at the restaurant that is losing tips because of that missing connection with the guests. We have some deaf friends who can't understand anything behind a mask right now because they rely heavily on lip reading. Let's start to bridge the gap between isolated hearts. It would be great to look people in the eye, cheer up each other's day and pass that smile around!